Pay it off in four easy to manage, fortnightly payments!
Afterpay is now available at Blush Beauty Boutique. 
IPL: Permanent Hair Reduction
IPL or laser is a technology used by Beauty Specialists & Medical Practitioners to perform various skin treatments for aesthetic and therapeutic purposes, including permanent hair reduction and photorejuvenation. 
IPL is an extremely easy and effective way to permanently reduce unwanted hair long term. 
The areas we can treat are:
Face & Neck
Nipples
Arms
Underarms
Legs
Bikini/Extended Bikini or Brazilian
Naval 
Back & Chest
A free of charge consultation is required as there are some contraindications to this treatment. During the consult we will advice you of cost and explain in full the treatment plan that will help you achieve the best results. 
We use to treat: 
Acne
Acne Scarring 
Thread Veins/Broken Capillaires 
Sunspots, Brown Freckles & Sun damage 
Rosacea
Collagen Production 
Melasma (depending on medications)
1-3 monthly treatments are usually required. We can treat the entire face, spot treat or work on a specific area. A free of charge consultation is required.
Red light therapy is a completely natural and non invasive treatment. Visible red light easily penetrates to the dermis and boosts circulation bringing more blood and nutrients to the area. The healing red light also helps with a variety of skin conditions such as eczema, rosacea and acne and can also speed up the process of healing wound while helping to reduce the appearance of scarring.
Single light treatment

$60

Light treatment with an enzyme peel or microdermabrasion

$115

Course of 6 light treatments

$360

(then receive one complementary)
Diamond Microdermabrasion
If you remove the outermost layer of dry dead skin cells, you would see that just below the surface lies fresher, younger looking skin. By gently exfoliating the surface of the skin with a diamond tipped wand to reveal a more vibrant, brighter, clearer and evenly toned skin. Once the dead skin cells have been removed it allows skincare products to rapidly absorb deeper into the skin. For a greater result a series of treatments may be required. 
Single micro treatment

$65

Micro treatment incorporated into any facial

$40 (extra)

Course of 6 micro treatments

$370

(then receive one complementary)
Single Dermafrac Treatment - 30-45 minutes.

$199

Single Dermafrac Treatment + Microdermabrasion + Red Light Therapy - 75 minutes

$250
Dermaplaning is a simple and safe procedure for exfoliating the face and ridding of fine vellus hairs (peach fuzz). Dermaplaning uses a sterile surgical scalpel specially designed for the face to gently remove the top layer of dead skin. It is gentle, yet deeply exfoliating. All whilst enhancing the effectiveness of your skincare, leaving you with a radiant complexion. Is the perfect addition to any facial. 
Express Dermaplane - 45 minutes

$85

Add on: Mask - 15 minutes

$15

Add on: Peel - 15 minutes

$20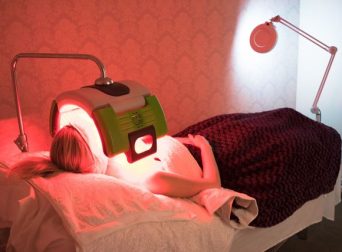 Supersize your results by combining the power of peel with the collagen boosting effects of Red Light Therapy.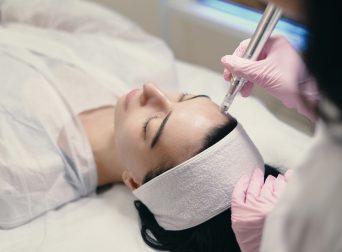 Amazing treatment to offer immediate, long term results with a non-invasive device. Revitapen will enhance product absorption and drive active ingredients into the skin for optimal skin restoration. The enhanced treatment stimulates circulation, softens fine lines, reduces scarring, improves hydration levels and controls breakouts. Recommended for all skin expect inflamed or open breakouts.
Can be added to any facial for an extra $60.00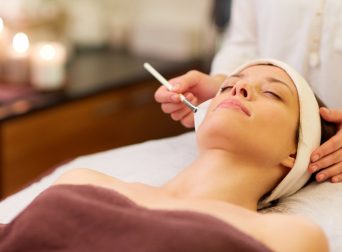 The ultimate in skin rejuvenation, all the favourite treatments in a powerful combination to give a truly relaxing experience with amazing results. This facial includes - Cleanse, peel, hot towels, red light therapy, massage (face/decolletage), firming algae mask, serum, eye care, moisturiser & protective creams.
Includes: Cleanse, exfoliate, mask, tone and moisturise. Perfect for those on the go!
Includes: Cleanse, exfoliate, decollete massage, mask, tone, serums, hydrate & protect. Relaxing and results driven!
An advanced clearing facial to draw out impurities, deep clean pores whilst the blue or red light works on deep layers to repair cells and help heal and control breakouts. This facial includes - cleanse, exfoliation/peel, steam, extractions, red/blue light, mask, tone, eye care, serum and moisturise.
A natural New Zealand range of skincare products which have been formulated by experts using the most premium natural ingredients available. Effective yet gentle, Savar products are enriched with exotic plant extracts and oils to provide a beautiful look and feel to the skin.
Repair + Restore + Rebuild Helps to Replenish the skins nutrition. Restore the epidermal barrier, revive the immune system and 100% guarantee results.
Organic Medi facial: 30-45 minutes

$95

Organic Facial infusion: 45 minutes

$115

Organic Medi Infusion: 60 minutes

$135
Drawing on AHA's, Vitamin C, Vitamin A and antioxidants, the active ingredients help to promote younger fresher, healthier looking skin.
Peel Package (course of 6 get 1 complimentary)

$420
Get a clear picture of the current state of your skin, using high definition microscopic technology, your skin specialist can help to treat your skin concerns the naked eye cannot yet see and tailor treatments and a specific skin care regime.
An all liquid, natural, non invasive relaxing and painless skin care procedure with outstanding results. It intensively exfoliates and deeply cleanses to remove impurities, whilst infusing an antioxidant rich serum to promote elasticity and hydration.
Benefits of Hydradermabrasion:
Moisturizes dehydrated skin

Gives dull skin a radiant glow 

Exfoliates build up of dead skin cells 

Deep cleanses congested sin 

Reduces blackheads and breakouts 
(first time or after 6 weeks)
Full face (with an eyebrow shape)

$50
Back & Chest (Large)

$110
Lash or Brow Tint & Shape

$35

Lash, Brow Tint & Shape

$45

Lash Lift (Perm) + Tint

$65

A lash lift treatment is an instant 'root lift' and creates a soft curl almost lifting the lashes upwards creating the illusion of added lash length to your natural lash. Combine a Lash Lift with a Tint for the ultimate lashes in one easy appointment. This treatment is perfect for clients who don't like the maintenance of lash extensions, but who still want lashes that look amazingly long and have an amazing curl.

Lash Lift + Brow & Lash Tint

$75
Please remember to exfoliate the day before your tan. Avoid putting on any moisturisers, perfume or body sprays on the day of the spray tan, remember to wear loose baggy clothing and bring your open toed shoes.
A relaxing, swedish massage using aromatherapy essential oils. 
Special Occasion/Bridal

$70

False lashes additional

$10
French Polish (add on)

$5

Shellac Paraffin Manicure

$60

Art Sake Nail Art Machine

$5

(per nail with Shellac application)
Manicure's include: cut, shape, soak, cuticle work, buff, applying of polish and a mini massage.
Cut/Shape & Buff (without soak)

$20

Cut/Shape & Buff (with soak)

$25
Pedicure's include: cut, shape, soak, heel file & scrub, cuticle work, buff, massage, polish application.
All manicures and pedicures are done with OPI, Vinylux and Essie nail polishes. The shellac polish used is Creative Nails CND OR The Gel Bottle.